Sutherland Croquet Club came into existence led by the youthful enthusiasm of twenty three year old Peter Olsen who became the club's founding secretary/coach. Ironically it commenced in 1980 without any members or a lawn of its own and relied on nine interested players from other clubs seeking its establishment. Having discovered and been granted the use of a disused and overgrown lawn at Sutherland's Masonic Bowling Club, volunteers set about clearing the weeds and re-turfing the surface before a ball could be struck. Such was their commitment that within a few months mallets were made, hoops were forged and members had canvassed the district advertising for players to join the new Sutherland Croquet Club.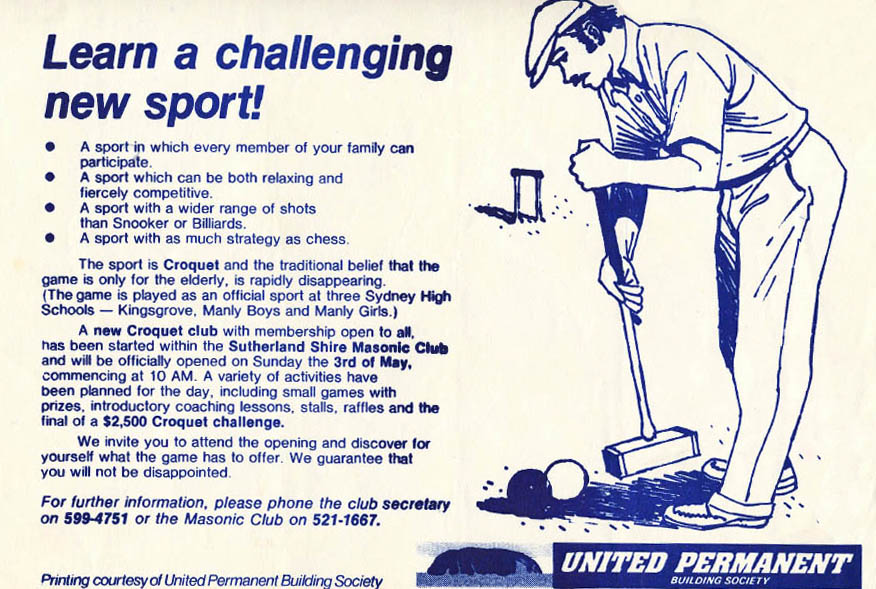 The official gala opening day of Sutherland Croquet Club in May 1981 attracted around one hundred visitors with numerous activities, the highlight of which was a prize of $2,500 to any novice who could beat Peter Olsen at croquet, a formidable challenge as Peter grew in status to be a State and Australian champion. (Peter below left with megaphone)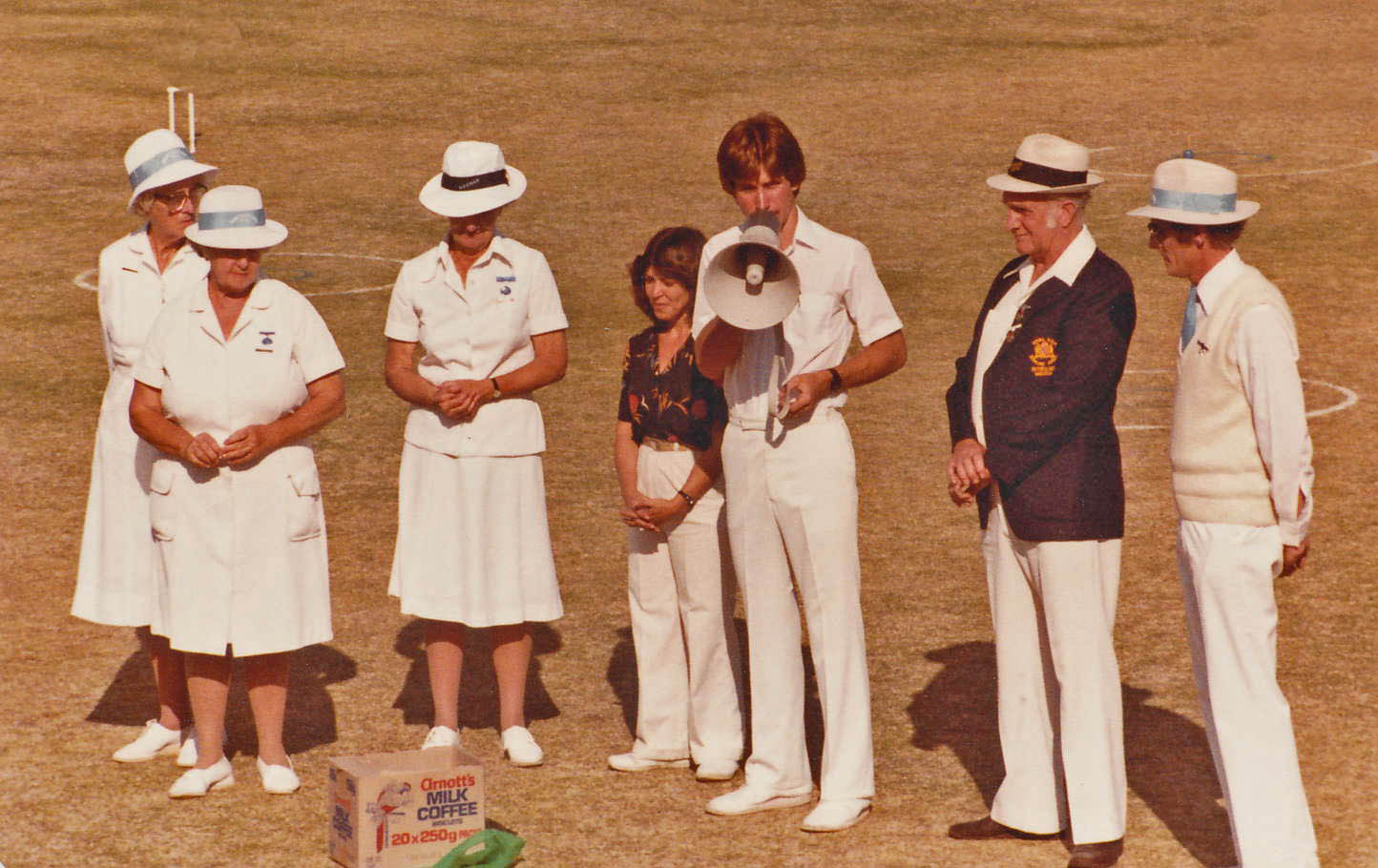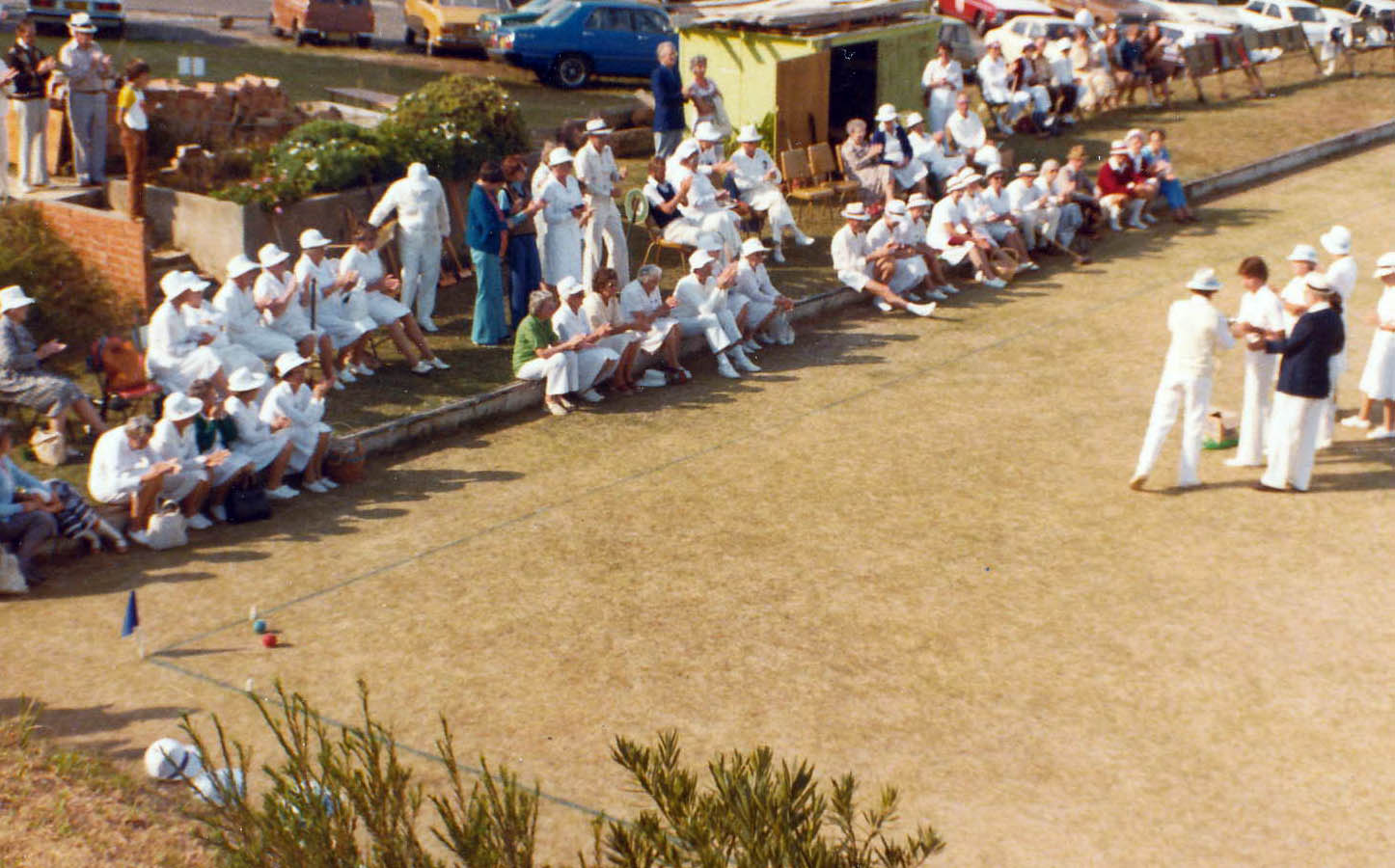 Within a decade the popularity of the game had witnessed a steady increase in membership which unfortunately needed to be curtailed as the single lawn was no longer able to accommodate all who wished to play. However in time the Masonic Bowling Club (now the Southern Sports and Recreation Club) vacated the premises in 2001 and their two other bowling lawns became available for croquet and membership re-opened.
In 2006 Sutherland Croquet Club celebrated its 25th anniversary enjoying beautiful weather and a day spent with invitees from many other clubs, Jamberoo, Wollongong, Blue Mountains, Lismore, Coogee, Port Hacking and Mosman who came to play and experience the day's activities. Many past members returned including Peter Olsen who emulated the exhibition match of earlier times, now with John Eddes who had joined Sutherland during the mid-1980's.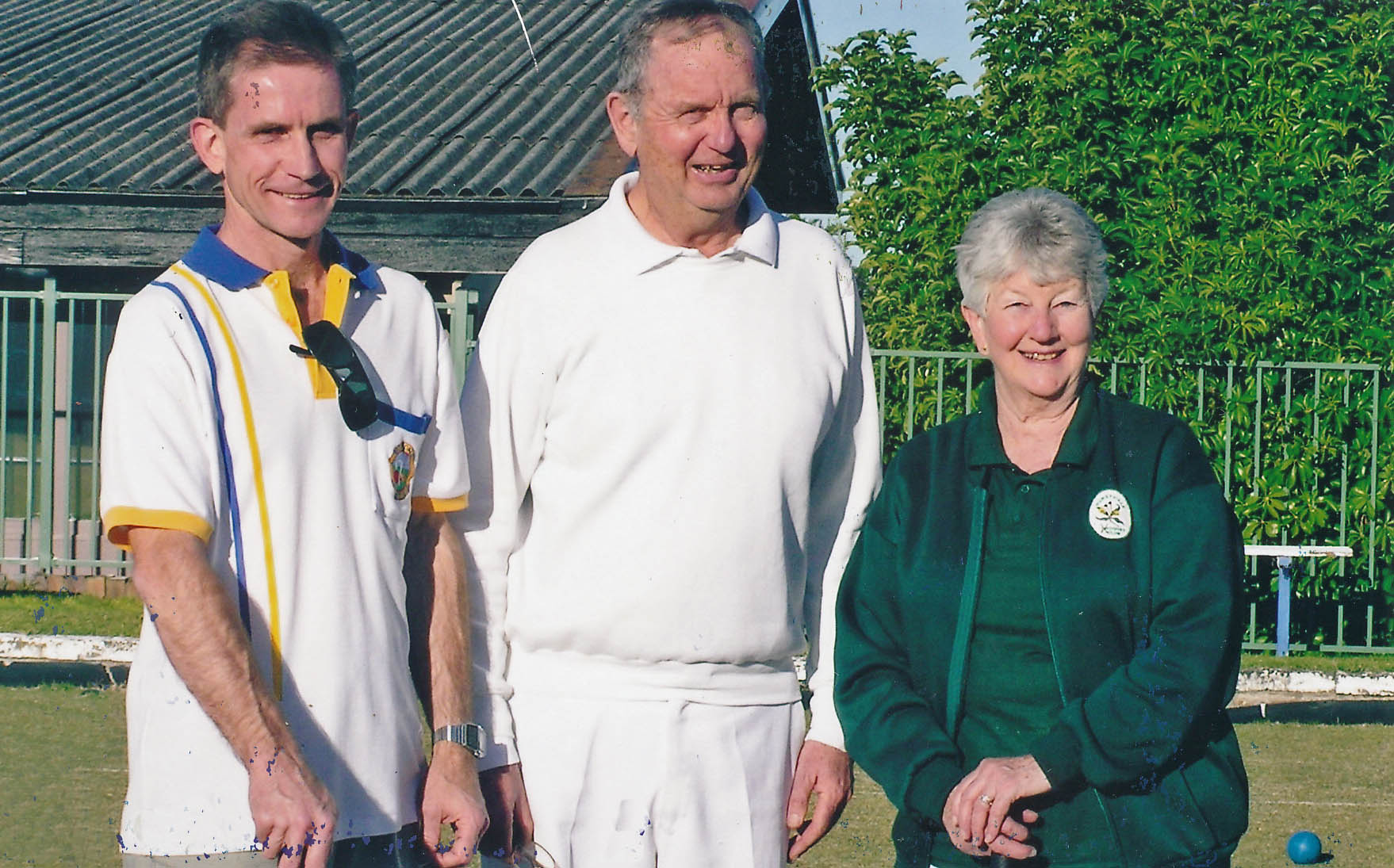 25 years on – Peter Olsen, John Eddes and Pat Roach, NSW State Representatives
Within months of first establishing Sutherland Croquet Club members were participating in the NSW pennants competition setting a trend for players seeking representative honours and playing away from home in country fixtures, a feature which still remains. The list of participants is long and apart from Peter Olsen, John Eddes captained NSW for two of his many years representing the state, Jean Nichols and Pat Roach were part of the NSW squad as were Ros and Ron Johnstone after they joined Sutherland . Peter Olsen, John Eddes and Ron Johnstone won Australian championships whilst Kath Coull won the inaugural Australian national golf croquet title in 2000. Ron Johnstone (pictured below, far right) went one step further and represented Australia in South Africa and in Egypt. Sutherland members have also keenly involved themselves in refereeing and administrative roles at the state level and John Eddes remains the treasurer of Croquet NSW a body to which he is now a life member.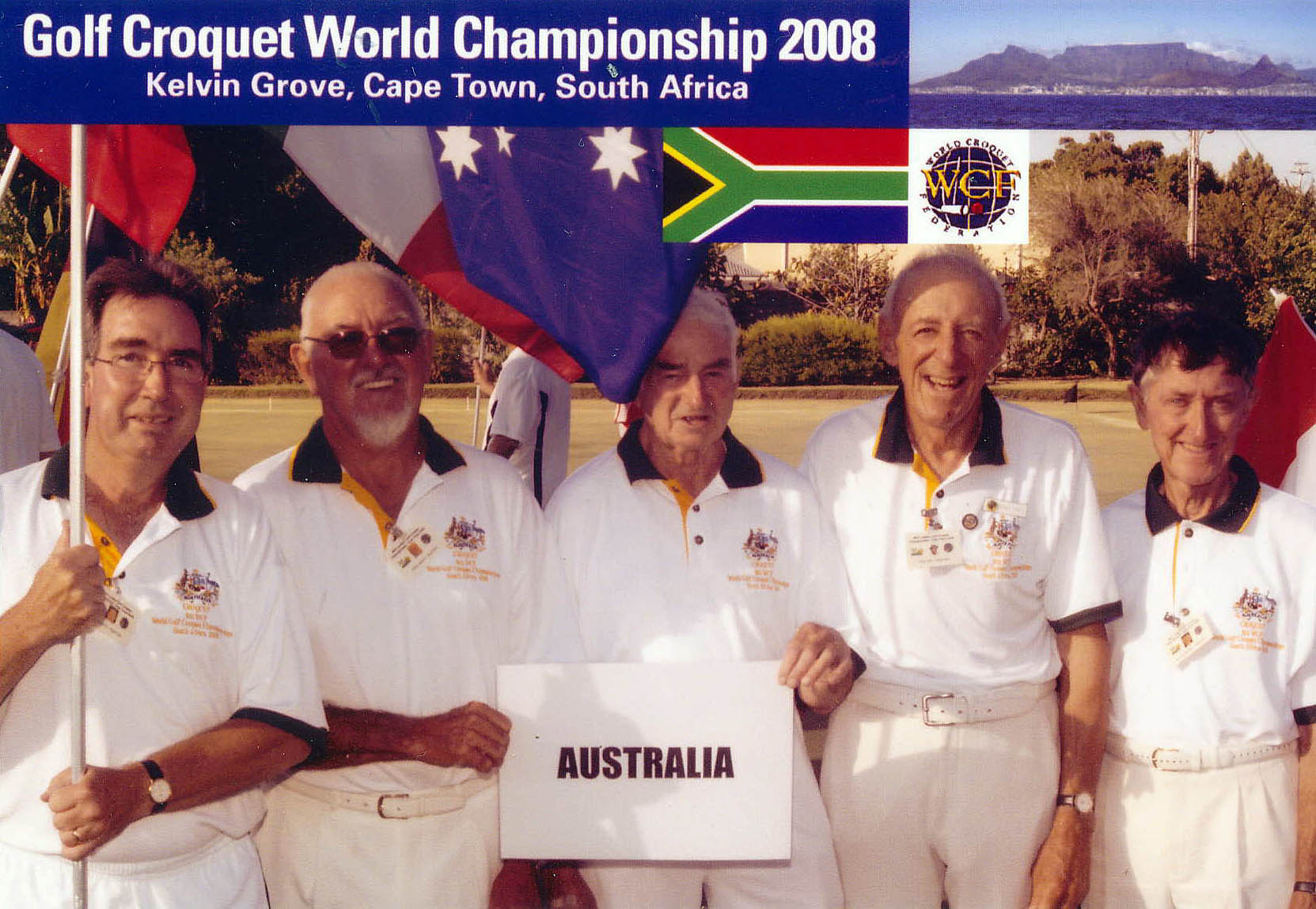 The Sutherland Croquet Club has co-hosted  interstate championships (Eire Cup) and was a founding member of the Makara competition involving seven clubs south of the harbour. Sutherland also hosts the 'Intercept' competition each Australia Day long weekend which attracts players from around the state. Its lawns and coaches have also been available to schools, adult colleges, organised leisure groups and members of the public who wish to learn or experience the game. The club continues to attract new members and much of the initial enthusiasm which launched its creation in 1980 remains intact.