"I love this game" …………… Tony McArthur, croquet devotee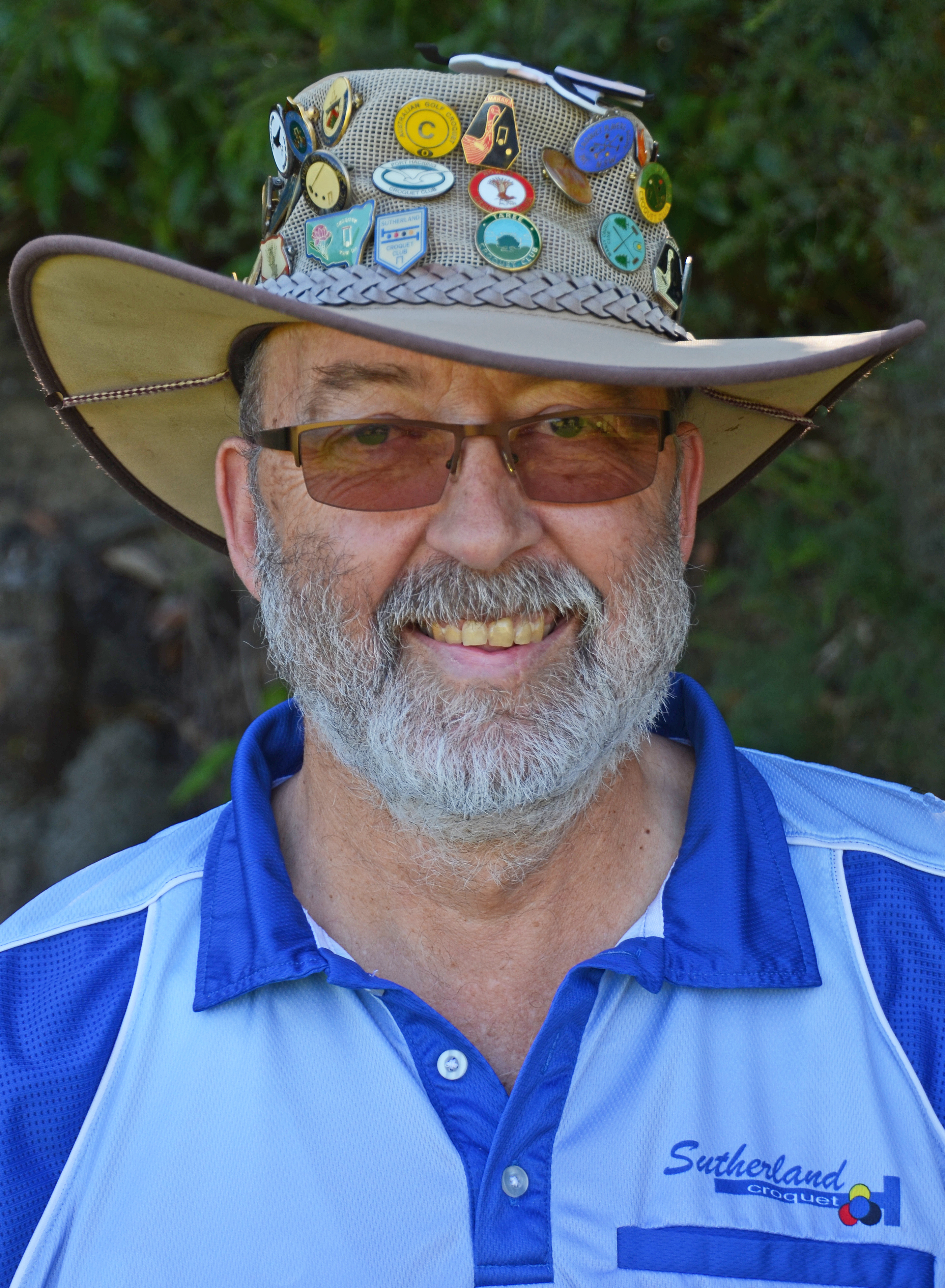 Having survived two serious car accidents Tony McArthur considered himself fortunate to still be able to play croquet a sport which he took up in 2006. Tony has a background of community involvement and from 1975 to 2005 he was Director of Kid's Camp an organisation catering for children with diabetes. He has since taken on the responsibility of President of Sutherland Croquet Club and until recently he served as President of Croquet NSW. He remains loyal to playing in most club competitions and will travel virtually anywhere where croquet is played. He regularly plays in interstate competitions and in 2015 he participated in the world championships in New Zealand.          In March 2017 Tony was elected on to the Board of the Australian Croquet Association.
Ron and Ros Johnstone discovered croquet in their retirement. Initially keen 'association' players they were gradually drawn to the competitive nature of golf croquet, a game which Ros remembers she found extremely tactical, rather like chess, requiring a well thought out response to every shot played by an opponent.
Both Ron and Ros play regularly at Sutherland and have travelled widely enjoying the friendships made through social and competitive games including those at club, state, interstate and international levels.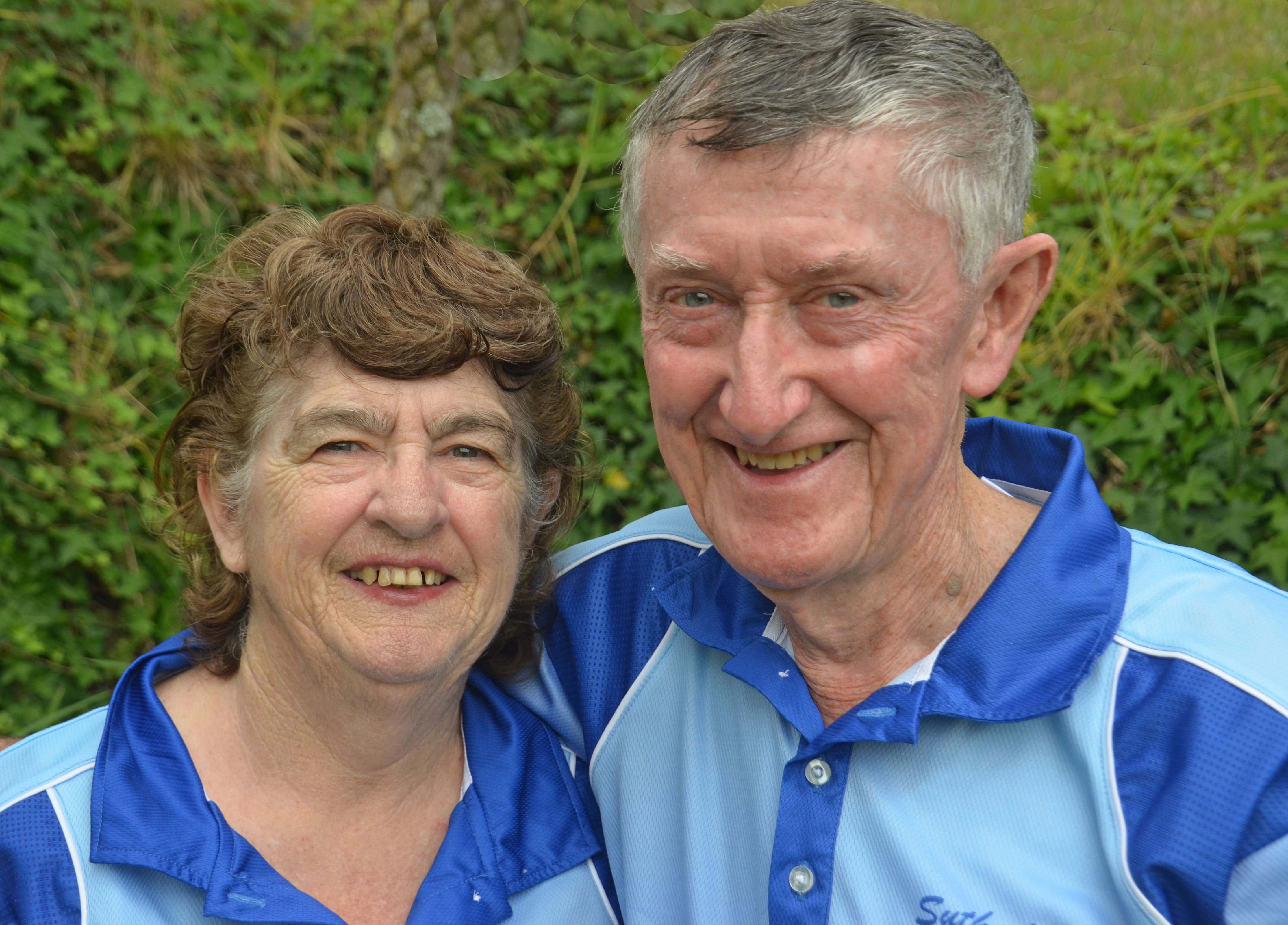 In the course of doing so they have become accomplished players. Ron has represented Australia playing world championships in Egypt and South Africa and has been part of a doubles team which won the Australian championships. Ros similarly has represented NSW and has played in world championships in New Zealand.
Despite their achievements they still participate in local club competitions and simply enjoy the friendships they have made. Both have become accredited coaches and referees. Ros, who is the current club secretary, has been a past club president and Ron a club captain. Whilst they might have shed these official roles occasionally they have consistently involved themselves in club activities, injecting enthusiasm and sharing their knowledge with less experienced players.
Gareth Denyer  I was introduced to croquet some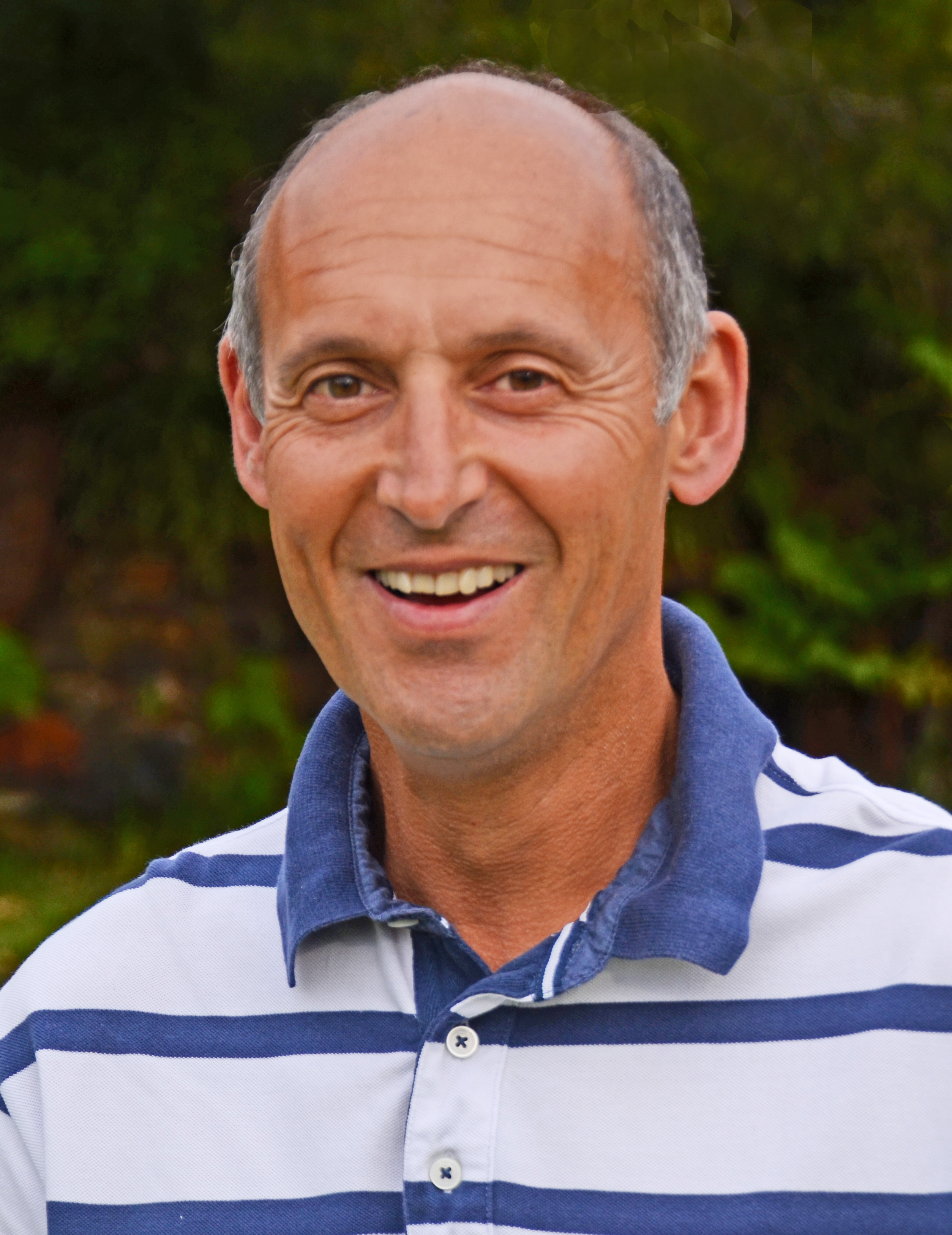 35 years ago when I was at University. We used to mess around with the college croquet set; a mallet in one hand and a beer in the other. The experience stayed with me and in 2013 I decided to take up the game again.
Since then, I've really thrown myself into the sport – practicing regularly, entering competitions and picking up tips from some of the best players in the country.   There's not many sports in which, after just a short period, you find yourself pitted against the state's finest player or having an impromptu lesson with someone ranked No 8 in the world!
My preferred version of croquet is Association. It has a wonderful rhythm to it, being like snooker, one of the few games in which you can make a 'break'  and when you are on the lawn playing your turn, your opponent can't influence what you do.
My aim is to achieve the highest standard that I possibly can.  Remarkably, it is not unrealistic for me to think that, in the next few years, I could get into the State team or even win some State level competitions and then…. Who knows!!??.
Aileen and Andrew Kelly (right of picture)  WE ARE HOOKED! ….It all began in New Zealand when an enthusiastic sister suggested a game of golf-croquet at twilight to blow away the day's collection of cobwebs…….."Oh geez Sis…that's is a boring game." Only because I recalled sitting at the greenside watching Mum play, not understanding the technicalities and bored to the back teeth.
(Don't say boring to those who play Association croquet as by all account it is a thinking man's game and extremely technical).
Well I had the wrong slant on the other version being golf-croquet as the game we played was hilarious, fast moving and fun. So months later while browsing through the local rag, we came across an Ad' for new members for the Sutherland Club…………"Andrew….it's either bowls or golf-croquet." We checked out the bowls which looked a bit anti-social to us. Blokes at the bar and the ladies huddled in a corner.
On signing up at Sutherland we were comforted to find another couple, Keith and Jan Charlton also taking the plunge and collectively we were gently eased into the clubs activities through the coaching of Tony McArthur the club president.
What an absolute pleasure it has been, apart from our close friendship with Jan and Keith with whom we now play socially during the week, we have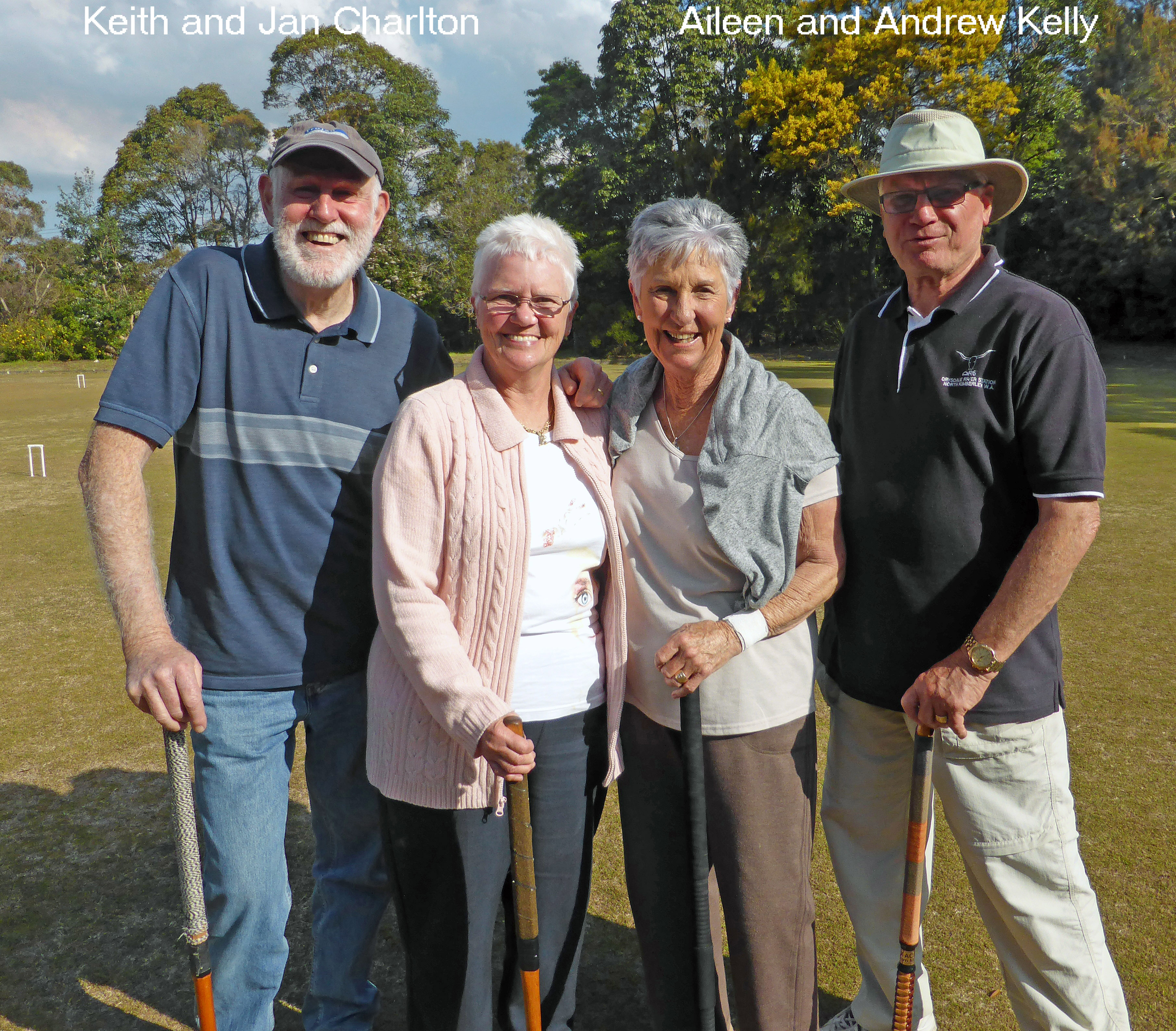 experienced the fabulous feeling of close friendships and a chance to learn the skills and tactics from other members during the Saturday comp', some at the top of their game.
Only months into our membership we were encouraged to play in pennants events in Nowra and Jamberoo. Nervous and excited we put on a face of being old hands at it and beneath the exterior knees were knocking and hearts palpitating.
SUCCESS….we actually did O.K. We weren't out of our depth, enjoyed the friendliness of the hosts and now feel that competition is great.
We are not out to become champions of the world but to meet likeminded people, form new friendships and to play the game in a sporting and enjoyable manner and our decision to sign up for croquet at Sutherland has proved to be the right one
Janet Williams     Becoming an empty nester a few years ago I was seeking something to fill in the gaps. Perusing the Community college catalogue I came across a class where I could learn to play croquet. It attracted my attention because I had played croquet in the UK a few years previously. I attended the classes held on Saturday afternoon together with 12 other people and the rest is history. I rarely miss a Saturday morning competition because I enjoy it so much. Several of those participating with me have become close friends.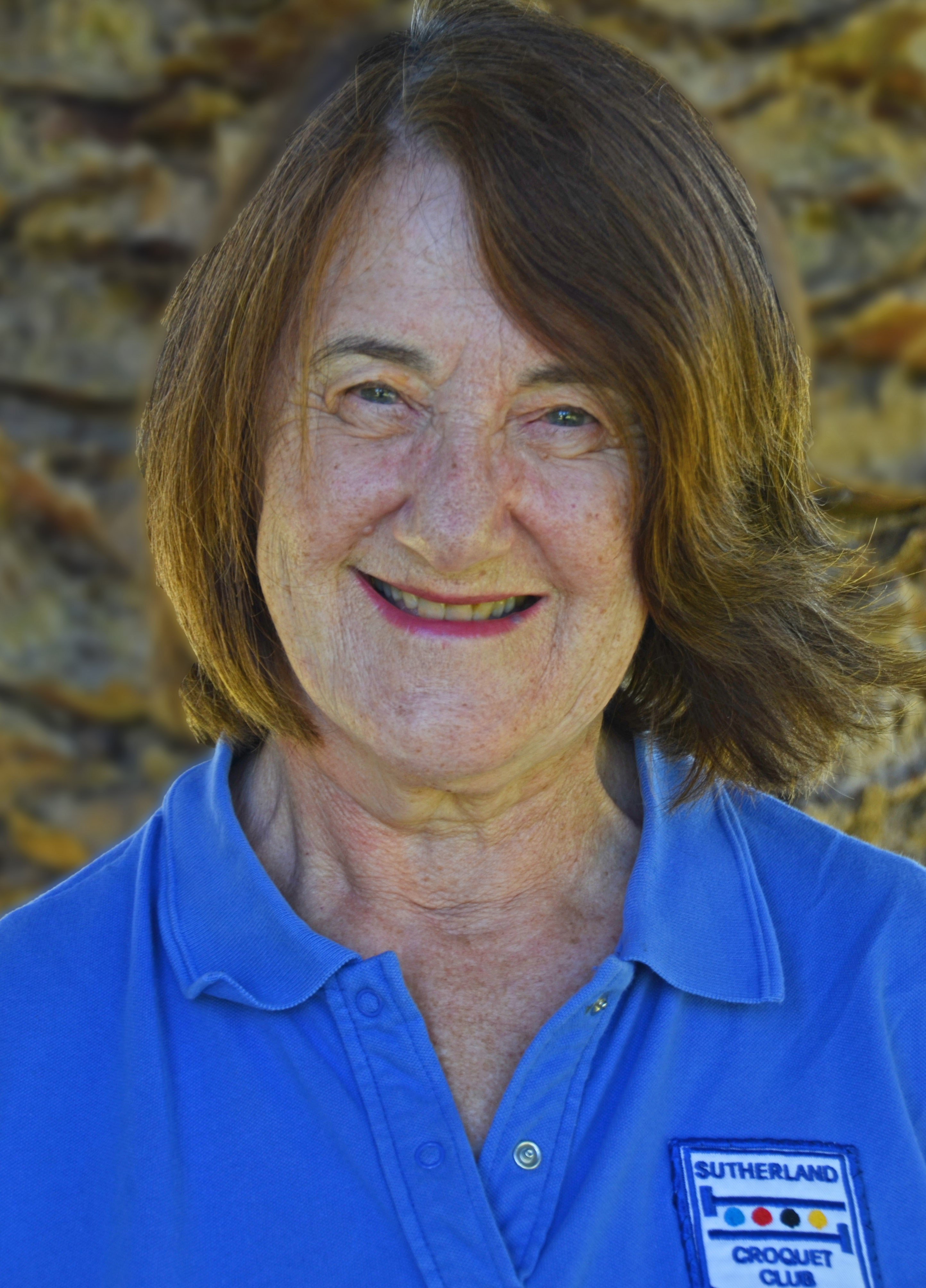 What do I love about croquet? I have a philosophy that we should be living our lives in the moment and while this is difficult to achieve for much of the time I find it just so easy on the croquet lawn. After working out where I want the ball to go I really enjoy the challenge of getting it to do just that (although many would know how often fail to achieve my aim). At the first class we attended we were given afternoon tea which resembled what had experienced when I lived in country Victoria. I thought how good is that and to a certain extent that won it for me. The ongoing camaraderie and the support from members (particularly when I was ill for a while) makes me feel just so good. I am very grateful that I made the decision to play croquet. It has added a meaning to my life which I would not have experienced otherwise.
Jim and Carole Christie  Jim has always been a very keen golfer until he developed shoulder problems and needed rotator cuff surgery and then still had problems with playing golf.
We decided we would like to become involved in a sport we could do together.
We often walked passed the croquet lawns on our way to the train station at Sutherland and were always fascinated watching the people playing there.
When the opportunity arose we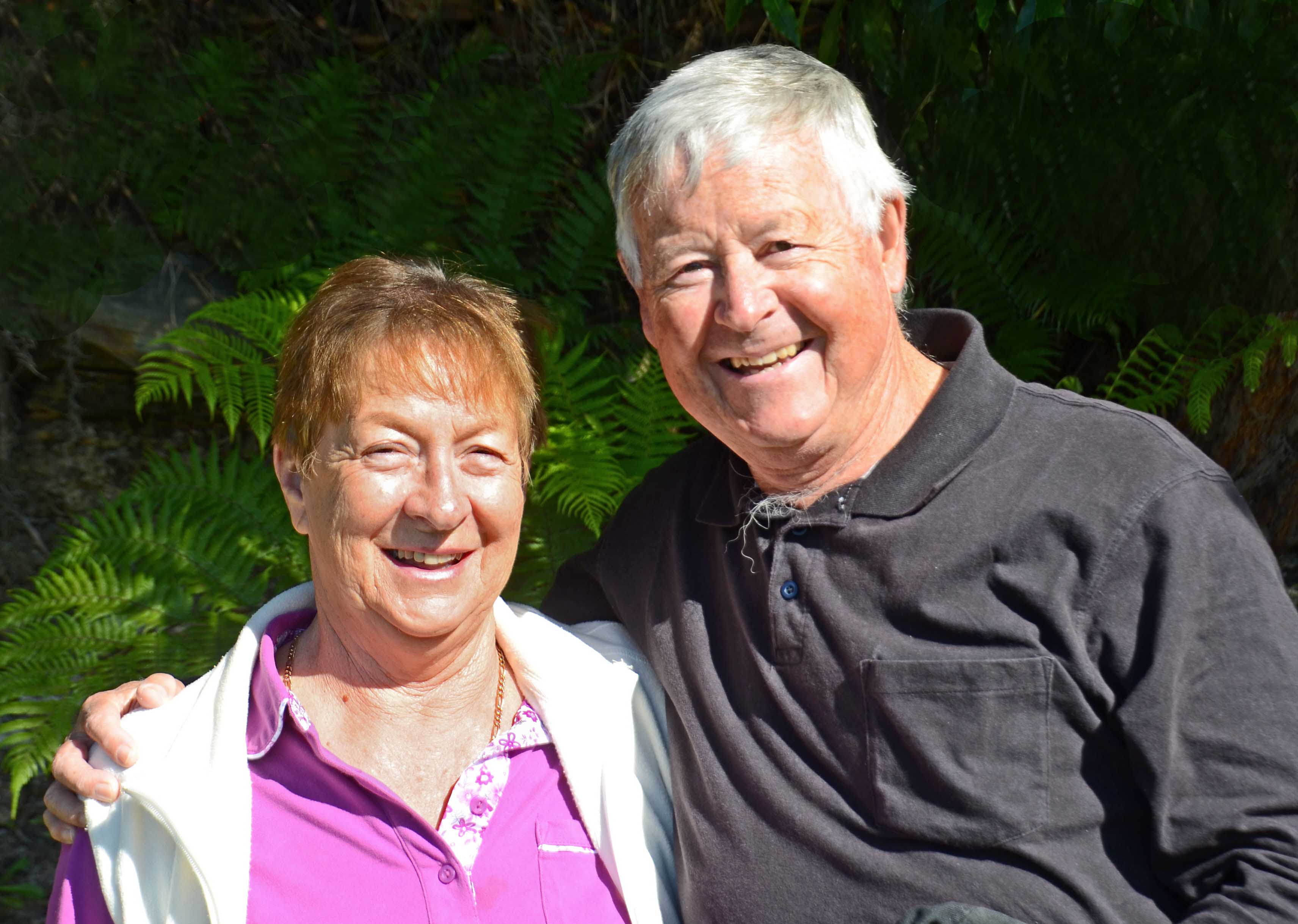 decided to have a go at croquet, and have become well and truly hooked. We were made very welcome when we started to play and have been helped along the way with our coaching lessons, (thanks Tony), tip on tactics, and ideas on improving our game from all club members.
The morning tea break means we meet and socialise with all members, not only the people we play with, and is a wonderful idea.
We hope to being part of the croquet scene for many years to come.