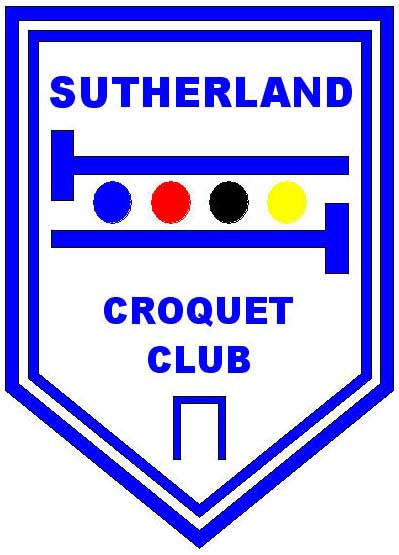 Sutherland Croquet Club first came into existence with one lawn in 1981 and subsequently took over all three lawns when Sutherland Bowling Club re-located. The club is at the northern end of the Waratah sporting complex and entry is gained through the gates of the Sylvanvale Disability Centre. (Go through the swimming pool carpark and turn left immediately before the Police Boys Club)
The club has about 60 members and is renowned for providing a friendly and supportive atmosphere. It welcomes anyone interested in learning the game and probably one of the best times to find out more about our activities is Saturday mornings when games are regularly held.
Alternatively any of the Club's committee will welcome your enquiries.
Two forms of croquet are played at Sutherland, "Association Croquet' which is the more traditional game and 'Golf Croquet' a relative newcomer. Whilst Association tends to rely heavily on one's own solitary skills and tactics, Golf Croquet involves more opponent interaction and competitiveness on the field of play.
Golf Croquet (which bears no resemblance to golf) is probably a good starting point for beginners.
Sutherland Croquet Club offers opportunities to play at all levels. Some members simply enjoy casual games amongst themselves or to join other club members for more organised competitions on Saturday mornings.
Numerous club events are held during the year and some members have progressed to play at NSW or Australian representative level.
Over time Sutherland has produced:
4 State team members
3 Australian Croquet Champions
Fielded pennants teams in all grades of the sport
Been awarded NSW club of the year
Until recently Sutherland Croquet Club provided both the president and treasurer of Croquet NSW. John Eddes remains treasurer and is a life member of CNSW.